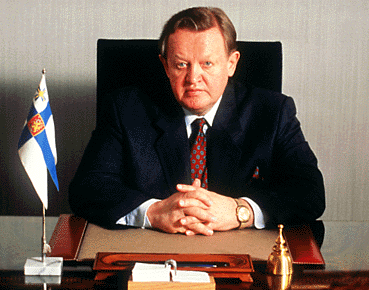 You will find the speeches of the President of Finland on the home pages.
The best known speeches made in Finland are the New Year's speech and
the addresses given before Parliament. The President also speaks at
a wide range of other functions. When abroad, the President speaks in
conjunction with his visits, at international conferences and on speech-
making tours. In addition to his speeches, the President of Finland
holds open forums and grants interviews to the media.
Some of these interviews are found on the home pages.