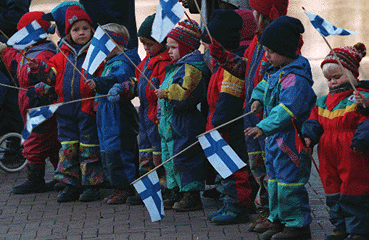 The President of Finland travels abroad either on official visits or to
attend conferences. Visits are state visits, official visits or
working visits, depending on the status of the visit according to protocol.
The incumbent President, Martti Ahtisaari, makes monthly visits to
various parts of Finland. During these visits, President and
Mrs. Ahtisaari tour the regions in question and exchange
views and experiences with local people.