The President of the Republic of Finland: Press Releases and News
News, 10/29/2002
Gala luncheon in honour of Nordic Council Golden Jubilee session
President of the Republic Tarja Halonen and Committee Counsellor Pentti Arajärvi will host a gala luncheon in honour of the Nordic Council's 50th-anniversary session at the Presidential Palace in Helsinki on Tuesday 29 October 2002.

The more than 70 invited guests will include the Nordic heads of state and their spouses, Presidents Mauno Koivisto and Martti Ahtisaari and their spouses, the speakers of the Nordic parliaments, the Nordic prime ministers as well as representatives of the diplomatic corps and the most senior officials of the Nordic Council.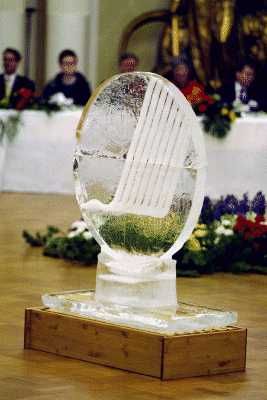 (Photo: Lehtikuva)


Menu

Selection of Fish Islanders Style
Creamed Wild Mushrooms

Smoked Carré of Lamb with Seasonal Vegetables
Onion and Red Wine Sauce

Warm Apple and Nut Tart
Sea Buckthorn Berry Sorbet


Musical entertainment will be provided by the Elite Quartette.
© 2012 Office of the President of the Republic of Finland Mariankatu 2, FI-00170 Helsinki, tel: +358 9 661 133, Fax +358 9 638 247
About this site
webmaster[at]tpk.fi